Retreat Center Staff
Meet the wonderful humans who make all this work possible
Here to Help You Reclaim You
Welcome, friend! Thank you for coming to meet the lovely humans who make RHC function, breathe and thrive. Without them, we would not exist to serve you and your healing journey
Work in the jungle is wonderful and fierce simultaneously. It takes great sacrifice, humbling and dedication to stay for the long periods of time required to run our boutique Ayahuasca Retreat Center and Master Plant Diets Lodge.
Our staff rotates in and out to afford people time to recharge, be with their families, so you may not encounter everyone during your retreat, but know that they are there, working afar to bring you a comfortable, nurturing healing environment to do your highest work.
Retreat Center Admins
Our admins handle many things and wear many hats. From coordinating our Peruvian workers and their daily tasks to ensuring your experience at RHC is smooth and as bump-free as possible. It's a tall order in a country known for it's own rhythms and pace, especially in the Amazon rainforest where weather and critters call the shots.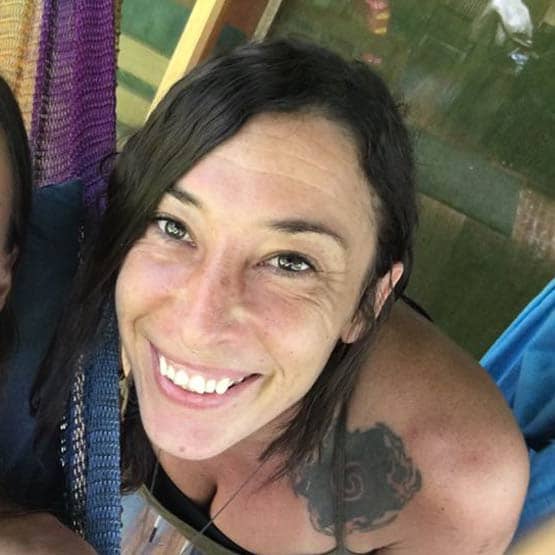 Cristina Muñoz - SPAIN
On-Site Manager ~ Kambo Instructor Trainer
Cristina grew up in very challenging circumstances, without a stable family life. As a teenager she tried to escape from her painful background by constant travel and drug use. This lifestyle lead to a deep depression, and during that time, she discovered ayahuasca. Ayahuasca provided Cristina with so much relief and healing, that she decided to travel to Peru to continue her powerful healing journey.
She has been in Peru since and worked with her maestro with many plant dietas and countless ayahuasca ceremonies. In addition, she traveled deep into the jungle to train with the Matses indians to learn the traditional application of Kambo medicine. Of the many profound teachings Cristina has received from medicinal plants, one teaching has transformed her everyday life: "we all have the capacity for forgiveness in our hearts, no matter how severe the pain inflicted on us."
Cristina works for Rainforest Healing Center because she has the opportunity to give back to the medicine in gratitude for the healing that she has received. Cristina is in service to the medicinal plants first and foremost, and there is no better place than the primary rainforest that Rainforest Healing Center calls home, to do just that.
Omar Gomez - USA (Currently)
Founder
Omar is an avid traveller, lover of adventure, and a true visionary. Omar's past is as dynamic and diverse as you can imagine, with each experience leading him, unknowingly, to opening a healing center deep in the jungle!
In 1993, Omar moved to the Mexican Caribbean where he pursued an underwater career. He became an underwater cave explorer, technical/tri-mix scuba diving instructor and owned a profitable dive shop on the island of Cozumel. He learned the ins and outs of guiding, safety and small group retreat curation.
He then found himself managing a law firm in Chicago and Dallas! He learned leadership, expert judgement and perseverance.
In 2005 while on a 2 year sabbatical, hitchhiking from Cancun to the Patagonia, he came across Iquitos, Peru. He was fortunate enough to study and heal with the incredibly powerful maestra, Norma Panduro. Omar was profoundly moved by his healing experience with his maestra, and it was right then and there, that the medicine wrote his future in his book of life. Through a series of synchronistic events, the 92 plus acres of primary rainforest that we now call home, was given to Omar with the explicit direction that it be made into a healing center so that the healing of the master plants could be more accessible to more people.
The project lay dormant until 2011 until spontaneous and corresponding visions of Gerik Spiquel and Cameron Gaberoglio (our Deaf retreat facilitator) revived it. With the guidance of the master plants and close collaboration with one another, Omar, Gerik, and Cameron built the center from the ground up. Along the way, many heart-centered helpers with a similar vision have joined forces with Omar to make Rainforest Healing Center a vibrant reality.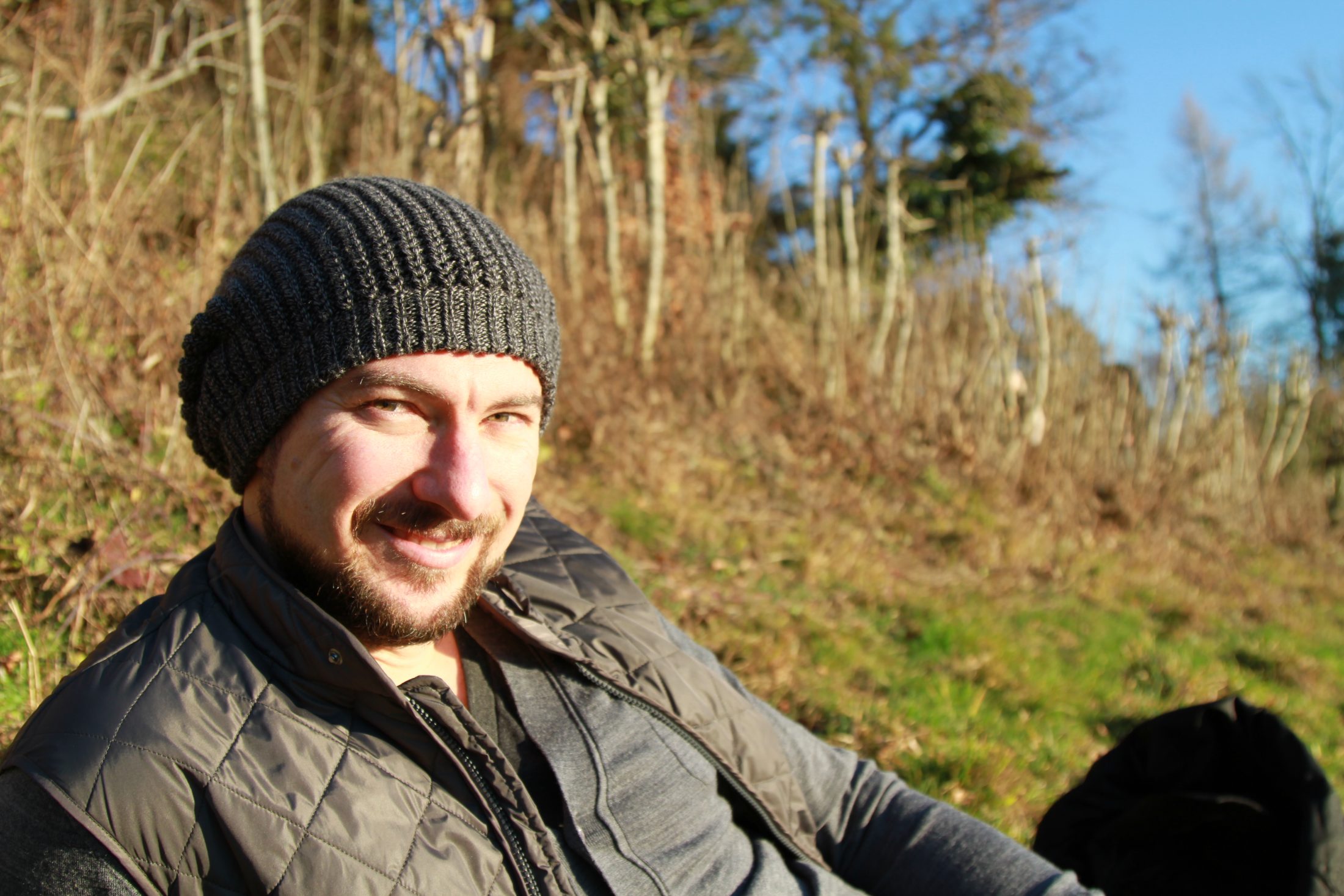 Gerik Spiquel – Switzerland
Co-Founder
Born in Australia to European parents and travelling while young, Gerik was destined with boundless wanderlust pursuing the unknown in foreign lands, seeking adventure and excitement wherever it led him. Meeting Omar in Central America guided him to be drawn to the jungle of Peru in 2006 for a ceremony with Nora, changing his & his family's life for the better.
"Ayahuasca is a very powerful medicine for my soul & well being. It has taught me to be mindful & conscious of my surroundings. It has helped me heal relationships and guide me in so many ways I cannot explain. I'm not sure I'd be the person I am now if I hadn't gone down this path. For that I am eternally grateful"
He joined Omar in building the healing center in 2011 and they held their first retreat together in 2012. Being a strong advocate of the power of the medicine – he continues his own personal development and reaches out to his friends and confrères by sharing his story. Gerik is now a successful entrepreneur based in Switzerland.
"If we make peace with our pasts, then only – can we move forward and grow"
Cameron Garberoglio - USA
Co-Founder / Head Facilitator Deaf Program
Cameron Garberoglio is a Deaf facilitator and shamanic apprentice with a deep passion for the alchemy of plants and consciousness, bringing communities together, transformative healing and cultural exchanges.
Cameron has witnessed the power of the sacred Plants and their role in assisting Humanity in cleansing, healing and accelerating the global awakening. The Plants have given him a powerful lens through which to peer into the deepest valleys and highest peaks of Self.
He has spent nine years journeying with the wisdom and power of Ayahuasca and five years facilitating for those who are willing to surrender. He strongly believes in creating the utmost safe space for people to do this work, to empower them and walk side by side on this journey, to provide Deaf people with access to Plant Medicine in American Sign Language
Supporting Staff
Many hands make light work, and these gifted souls help on many fronts and we are grateful for their assistance, contributions and gifts.
Anne (Annie) Cochrane - Manchester/London, England
Facilitator
During 25 years of working in the corporate world, Annie also qualified in several alternative practices: Master Practitioner of NLP; Timeline Therapy; Inner Child Therapy; Counselling; 2 years at the School of Energy Healing, London; and reading tarot. Having some spiritual awareness from a very early age, mixed with a strong work ethic learned from her parents, she walked in both worlds but found it a constant struggle.
Feeling stuck & unhappy, a friend introduced her to Ayahuasca. 4 months later, she arrived in Peru with the intention to spend a year traveling South America and to "try a little" Ayahuasca. A week later she was booked into an Ayahuasca retreat. Connecting with the plants was a beautiful and profound experience (as well as tough), and she understood there was much to learn. Annie has been in Iquitos since 2016, working with Ayahuasca, Hachuma (San Pedro), Cocoa, and Coca Leafs.
"Working as a Facilitator is a great privilege. Assisting people to recognize the root cause of some lifelong issues can be hard work for both of us, yet hugely rewarding. Omar and Cris truly understand the power and sacredness of working with plant medicines. For that reason, RHC is a beautiful collaboration between the medicine, the guests, and the staff, all with the joint intention of healing."
Eddy Phimphrachanh, RYT-200, HHC, HLC1, PT-CANADA
Holistic Integration Coach
Before embarking on his journey with medicinal plants in the jungle, Eddy's primary focus in his life was growing his successful businesses. He was driven by the aim to make himself feel worthy in society. Although it bought him external pleasure, he knew he was missing what was most important; love, peace, and happiness. Eddy came to the jungle looking for a deeper sense of meaning in his life.
Eddy did plenty of research and despite the underlying fear of drinking the jungle brew, he decided to take the dive into deep self-work at Rainforest Healing Center. It was a tough experience, but he can honestly say now: "sometimes you need to be shaken up and broken down so a message can sink into your heart".
After his experience at RHC, Eddy reworked his life and goals toward inner peace and away from external successes. Luckily, for us, that meant Eddy's return to RHC in the role of facilitation! Eddy's background in yoga, training in life coaching, and deep work with medicinal plants inform his grounded approach to facilitation. But, most of all, Eddy's huge heart and willingness to be present with the learning opportunities that life offers, help him hold a safe space for our guests while they embark on their own healing path.
……
Post-Ayahuasca is not a bypass to a perfectly happy life.  If anything, I've experienced some of my most painful moments after Ayahuasca.  To my understanding, the vine continues to give you the experiences you need, in order to teach you.  Since then, I've surrendered myself to all experiences that flow in and out of my life. I've noticed when I'm emotionally off balance it's been much easier to find my center, there's of an authentic connection with friends and family, less judgment towards myself and others.  I've noticed subtle yet powerful shifts in how I think, act, and feel, and there's deeper gratitude for life
www.eddytony.com
Heather Ann Watson -- Canada - B.A., B.Ed., M.Ed., Reiki Level III, Shiatsu Certification
Facilitator
Heather was born on Anishinaabe territory in Canada and has spent the majority of her adult life living abroad, traveling and working primarily as a teacher.  
She came to walk a medicine path through her own healing experiences and a desire to help facilitate the healing processes of others. Medicine has allowed her to heal, learn and develop holistically.  She says, "Modern life conditions us to live primarily through our minds and our bodies. Without nurturing our hearts and our spirits, we cannot live as fully realized, healthy individuals. Medicine puts us back in contact with the entirety of our being and thus allows us to become whole again."  A student of the teachings of North and South American medicine and ceremony, her life mission is to continue to evolve as an individual and help others do the same.
The Rainforest Healing Center has been instrumental in helping her develop on this path and she is grateful to be able to continue to grow and serve this beautiful family.
Tigre Pickett - USA
Photography, Web & Graphic Designer
Tigre first encountered Omar in Karma Cafe in the hustle and bustle of Iquitos, Peru in 2011. They quickly bonded over their mutual appreciation and fascination with the healing powers of the Amazon, and their mutual interest in preserving the gift to humanity that it is.
Since then, Tigre has lent his graphic and web design skills to RHC. He designed and created the logo inspired by Shipibo weavings, the blue morpho butterfly and the vine herself. Tigre also lends many of his photos of the center from his multiple visits for you to enjoy.
Tigre also has helped contribute, alongside Francine Lee, to the Replanting Ayahuasca Project to help document and locate existing Ayahuasca vines and to help identify ideal growing conditions for the vine.
When Tigre isn't working his digital artistic magic, he can be found working alongside his wife, Lola Medicine Keeper with their shamanic healing practice in Southern California. They have led two retreat groups to RHC and look forward to many more as their work continues to grow.
Ayahuasca Retreats Designed For Healing