Kambo Practitioner Training
Receiving training and experiencing holding space for and administering this potent medicine
Kambo Practitioner Training
Kambo (also known as Sapo locally to Peruvians) is the venom from Phyllomedusa bicolor, the Amazonian giant monkey tree frog. This medicine is well known around Peru and Brazil as the "vaccine of the forest." It is most easily understood as a detoxifying purgative, immune-boosting medicine, and a powerful treatment for chronic pain and drug dependency. You can read more about the Kambo ceremony here.
Kambo treatments should only be received by skilled Kambo practitioners, fully trained in the Amazon by initiated elders. There are many Westernized training and certification programs arising today claiming to train Kambo practitioners in some official capacity, though it should be noted that there is no standardized certification for such trainings. Further, many of these training do not include handling the frog, the ritual venom extraction, or include any indigenous history regarding the Kambo medicine. In order to truly understand Kambo medicine, one must be initiated through the indigenous tradition of Kambo application (which includes catching and extracting the venom from the frog itself!). This can only be done by being trained in the Amazon, by an initiated trainer, or the indigenous elders themselves.
Kambo Practitioner Programs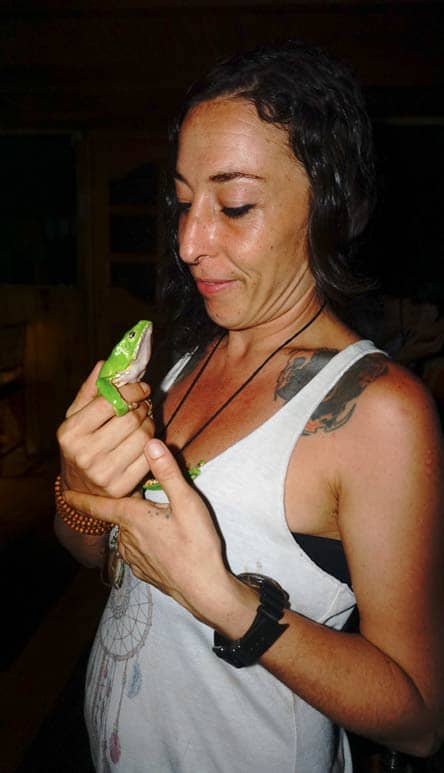 Initiation: Kambo Practitioner Training
The Initiation training is for those with little to no experience applying Kambo. It is a beginner training that will provide those who graduate with the knowledge, skills and experience to confidently apply Kambo medicine. If the apprentice graduates this program, they will receive 1) a certification from us, 2) a listing on our website as a qualified Kambo practitioner, 3) an invitation to return as a "guest" practitioner at RHC, 4) a starter medicine kit, and 5) regular access to Kambo medicine harvested by the Matsés (via mail order from us).
Kambo Initiation Training Program
Upcoming Training Dates: Individualized schedules can be arranged, to inquire about different dates contact us
June 26th, 2018
October 5th, 2018
February 2019
Skills Gained, through Graduation: Kambo Practitioner*
Duration: 2 weeks
Cost: $2980
Immersion: Advanced Kambo Practitioner Training
This training is an advanced Immersion training for those who have completed the Initiation program. By visiting the Matsés Indians and learning from them their application of Kambo and other traditional medicines, this advanced training will allow for a deeper knowledge and confidence in applying Kambo Medicine. In order to participate in this training, graduation from our Initiation program is required.
* Please note that payment will not guarantee graduation from this program. In order to graduate from the Kambo training, participants will have to pass a demonstration of safety, competence and understanding of Kambo application, per the satisfaction of the trainer.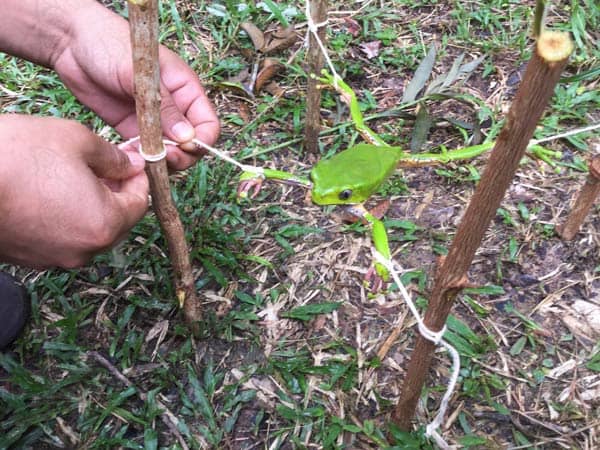 Kambo Practitioner Training Course Application
Please complete the form below if interested in applying.
Ready to work with Kambo?